PPS-C Polypropylene sheet (PP)
Plastic series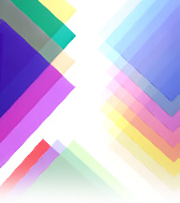 Clearne is a well-established Sheedom PP sheet superior in surface glossiness and texture.
It has such a high printability that direct printing on the sheet is available.
Characteristics

Superior in surface glossiness, heat sealing property, durability
Superior in printability and excellent in processing suitability
Meets the standard of Food Sanitation Act Article 370

Major application
Clear case/binder/clear case/flower label/POP ad and signboard, etc.
Part number
Color number
Size (unit: mm)
Number of packed sheets
Number of packed sheets
Remark
PPS-C
single-sided gloss/
single-sided mat
6T(N)
0.15×650×920
100
40
6T(N)
0.2×570×800
200
20
6T(N)
0.2×650×920
100
40
6T(N)
0.2×650×1000
100
40
6T(N)
0.2×950×1000
100
40
6TC(N)
0.2×650×920
100
40
Printing grade
6TC-D(N)
0.2×650×920
2000
1
Cardboard package, Printing grade
6TC-D(N)
0.2×650×460
2000
1
Cardboard package, Printing grade
6TC(N)
0.3×950×1000
50
40
Printing grade
6TC(N)
0.4×950×1000
50
40
Printing grade
6TC(N)
0.5×950×1000
30
50
Printing grade
2T(red)
0.2×650×920
100
40
3T(yellow)
0.2×650×920
100
40
4T(green)
0.2×650×920
100
40
5T(blue)
0.2×650×920
100
40
72T(white)
0.2×650×1000
100
40
PPS-CM
reversible mat

6TC
0.2×650×1000
100
40


PPS-0S2
lined

606C(clear)
0.2×800×1100
100
40
Printing grade
606C(clear)
0.3×800×1100
50
40
Printing grade
606C(clear)
0.4×800×1100
50
40
Printing grade
606C(clear)
0.5×800×1100
30
40
606C(clear)
0.6×800×1100
30
40
Printing grade
606C(clear)
0.7×800×1100
30
30
Printing grade
606C(clear)
0.75×800×1100
30
30
Printing grade
606C(clear)
1.0×800×1100
20
40
Printing grade
Highly opaque white polypropylene sheet (product made to order)
PPS-C
77TC
Producible size: minimum width of 500mm
Minimum length of 460mm
Thickness 0.2 to 1.0mm
Production lot: contact us individually
Use application: flower label, POP ad (price tag, nameplate, etc.), signboard (construction sign, automobile tire ad, etc.), etc.
Printing grade