Company Profile
Company name :
Sheedom Co.,Ltd.
Head office :
KURABO Bldg. 8F,
4-31, 2-chome, Kyutaro-machi, Chuo-ku,
Osaka 541-0056
Sales Office :
Osaka
KURABO Bldg. 8F,
4-31, 2-chome, Kyutaro-machi, Chuo-ku,
Osaka 541-0056
TEL:+81-6-4705-5901

Tokyo
Asendo Kanda Kajicho Bldg. 5F, 4-7,
Kajicho 2-chome, Chiyoda-ku,
Tokyo 101-0044
TEL:+81-3-3254-5020
Plants :
Kamigori Plant: 357, Yamanosato, Kamigori-cho, Ako-gun, Hyogo Pref.678-1241
TEL:0791-57-2511

President :
Mr. Hidehiko Chiran
Capital :
120 million yen
Shareholders :
Kurabo industries Co., Ltd. 100%
Area of Our Business :
1. Manufacturing, processing, and sale of plastic products
2. All business incidental to, or related to, 1 above
Products :
Polypropylene sheets
Polyurethane elastomer sheets/films
Various types of elastomer sheets/films
Various Type of Hot Melt films
Engineering plastic sheets/films
Various products processed from above sheets/films
Accounts :

| | | | | |
| --- | --- | --- | --- | --- |
| | Sales (Million Yen) | Operating Profit | Current Profit | Net Profit |
| Mar.2020 | 5,611 | 483 | 478 | 351 |
| Mar.2019 | 6,140 | 584 | 576 | 472 |
| Mar.2018 | 5,937 | 690 | 687 | 483 |
| Mar.2017 | 5,742 | 751 | 743 | 515 |
| Mar.2016 | 5,676 | 634 | 598 | 383 |

Message from the president
Thank you for visiting our corporate website.
Sheedom Co., Ltd. was first established in 1956 as Dainippon Plastics Co., Ltd., which was part of the plastics division of Dainippon Celluloid Co., Ltd. (currently Daicel Corporation). In 1990, we were spun off into a separate entity called Sheedom Co., Ltd.
Today, we specialize in plastic sheets and films, including thermoplastic polyurethane sheets and films, various elastomer sheets and films, polypropylene sheets, various hot melt films, as well as various engineering plastic sheets and films.
We will continue to use our free thinking and proprietary technologies to underpin our future activities while also working to ensure harmony with the natural environment and thorough compliance. Our goals are to be a company that is truly trusted by customers and to make contributions to the growth and development of society.
We look forward to your continued support and assistance moving forward.
Sheedom Co.,Ltd President Hidehiko Chiran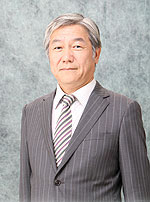 Sheedom's core philosophy
Sheedom always creates new values;
Offers high quality and service;
Greatly contributes to the well-being of society;
Protects the environment;
Balances its business activities with environmental protection; and
Exists in harmony with local and world communities.

Business Policy
For sustainable development, construct effective management system and move ahead with IOT.
1) Expand our business and make innovation working through development, production and sales together
2) Development of human resources ( Secure personnel required for sustainable development )
3) New plant utilizing the IOT ( Improvement of cost competitiveness )

ISO9001 Quality control management system
Registration organization :
Kamigori Plant,Osaka Head Office,Tokyo Sales Branch
Registration date :
06/July/1998
Registry number :
JSAQ2766
Appropriate products :
Development and manufacturing of miscellaneous plastic sheets and films
Policy of quality control :

Enhance development: Strengthen development and technical capabilities

Enhance marketing capabilities: Improve marketing capabilities to expand proprietary branded products

Enhance strengths of plants: Improve competitiveness in terms of safety, quality and cost

Train and develop human resources: Create a true organizational culture by changing the work climate
ISO14001 Environment management system
Registration organization :
Kamigori Plant
Registration date :
29/May/2000
Registry number :
JSAE1616
Appropriate products :
Development and manufacturing of miscellaneous plastic sheets and films
Environment line :
With our production base located in Kamigori Town and its rich natural environment, we will proactively carry out the following activities to protect and safeguard this natural environment.


Given the environmental impacts posed by the manufacturing and marketing of plastic sheets and by the products themselves, we will identify facilities and processes that have a significant impact on the environment and seek to prevent environmental pollution while also making continual improvements to the environmental management system.
We will establish voluntary standards and manage operations that comply with them to ensure full compliance with laws, regulations and agreements concerning environmental conservation.
Among the impacts our business activities have on the environment, we will:
① Reduce plastics and paper waste; and
② Reduce the use of electricity by production facilities/ancillary equipment.
We will carry out reviews through the environmental committee for the purpose of environmental conservation.
We will raise awareness among employees and partners about environmental issues and learning about the environment during their actions through appropriate education and training opportunities.
We will make this commitment to the environment known to all employees and partners while turning these words into action, and disclose it to the general public.